ASTM B564 Inconel 600 Flanges
Neminox Steel & Engineering Co. manufacture a qualitative range of ASTM B564 Inconel 600 flanges, which are used as backing for various different purposes. These Alloy 600 Flanges are manufactured under the supervision of our experienced professionals using high class raw materials. We are recognized as ASTM B564 Uns N06600 Flanges Manufacturer in India and thus, offer these Alloy 600 Forging flanges at cheaper prices and these flanges have a great demand in domestic as well as international market. The Alloy 600 Pipe Flange Weight Charts are easily available in the market.
Manufacturing High Quality Inconel 600 Flanges, Inconel 600 Flanges, Inconel 600 Socket Weld Flanges, Inconel Werkstoff No 2.4816 Flanges, ASTM B564 Inconel Alloy 600 Flanges, ASME B16.5 Inconel 600 Forged Flanges, Alloy 600 Welding Neck Flange Dealer, Inconel 600 ASTM B564 RTJ Flange Supplier in Mumbai, India.
ASTM B564 UNS N06600 slip-on flanges are available in various sizes, shapes, and dimensions. These flanges are obtainable from ½ to 24 inches. N06600 Raised Face Weld Neck Flanges are highly ductile and made from high-quality raw material. These are highly welded, and it also supports pitting, forging, and other heat treatments. Generally, the outer diameter of these Ansi B16.5 Grade 600 Inconel flange is welded.
Types Of Grade 600 Inconel Flanges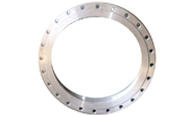 ASTM B564 600 Inconel Slip On Flanges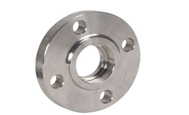 ASTM B564 600 Inconel Socket Weld Flanges
ASTM B564 600 Inconel Blind Flanges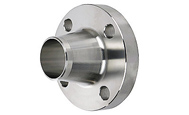 ASTM B564 600 Inconel Weld Neck Flanges
Threaded / Screwed Flanges
Lap Joint Flanges
Long Weld Neck Flanges
Spectacle Blind Flanges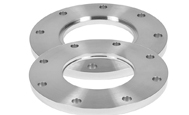 ASTM B564 600 Inconel Plate Flanges
Ring Type Joint Flanges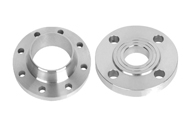 Tongue & Groove Flanges
Inconel Reducing Flanges
Inconel Square Flanges
High Hub Blind Flanges
Orifice Flanges
Expander Flanges
Lapped Joint Flanges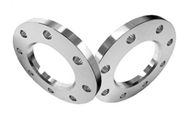 Inconel 600 Facing Type & Finish
ASTM B564 600 Inconel Forged Flanges
Inconel Weldo Flanges
Inconel 600 Orifice Flanges, ANSI B16.5 Inconel 600 Plate Flanges, Inconel UNS N06600 Pipe Flange, 600 Inconel Alloy Lap Joint Flanges, Inconel 600 Slip On Flange, Inconel NCF 600 Blind Flange Distributor, Uns N06600 Astm B564 Inconel 600 Flanges Manufacturer in Mumbai, ASME SB564 Inconel 600 Plate Flange, 600 Alloy Threaded Flange Exporter in India. 
Specification of Inconel 600 Flanges
Specifications : ASTM B564 / ASME SB564
Dimensions : ANSI/ASME B16.5, B 16.47 Series A & B, B16.48, BS4504, BS 10, EN-1092, DIN, etc.
Size : 1/2″NB TO 60″NB
Class / Pressure : 150#, 300#, 600#, 900#, 1500#, 2500#, PN6, PN10, PN16, PN25, PN40, PN64 etc.
Standard : ANSI Flanges, ASME Flanges, BS Flanges, DIN Flanges, EN Flanges, etc.
Equivalent Grades of UNS N06600 Inconel Flanges
| | | | | | | | |
| --- | --- | --- | --- | --- | --- | --- | --- |
| STANDARD | WERKSTOFF NR. | UNS | JIS | BS | GOST | AFNOR | EN |
| Inconel 600 | 2.4816 | N06600 | NCF 600 | NA 13 | МНЖМц 28-2,5-1,5 | NC15FE11M | NiCr15Fe |
Chemical Composition of Grade 600 ASTM B564 Flanges
| | | | | | | | | |
| --- | --- | --- | --- | --- | --- | --- | --- | --- |
| Grade | C | Mn | Si | S | Cu | Fe | Ni | Cr |
| Inconel 600 | 0.15 max | 1.00 max | 0.50 max | 0.015max | 0.50 max | 6.00 – 10.00 | 72.00 min | 14.00 – 17.00 |
Mechanical Properties of Inconel 600 Pipe Flanges
| | | | | | |
| --- | --- | --- | --- | --- | --- |
| Element | Density | Melting Point | Tensile Strength | Yield Strength (0.2%Offset) | Elongation |
| Inconel 600 | 8.47 g/cm3 | 1413 °C (2580 °F) | Psi – 95,000 , MPa – 655 | Psi – 45,000 , MPa – 310 | 40 % |
Other Range of Inconel Flanges
| | |
| --- | --- |
| » | Square Flanges |
| » | Groove & Tongue Flanges |
| » | Flange Facing Type & Finish |
| » | Spades and Ring Spacers (part of flange connection) |
| » | Weldo Flange / Nipo Flange |
| » | Expander Flange |
| » | Forged Flanges |
| » | Blind Flanges |
| » | Long Weld Neck Flanges |
| » | WNRF Flanges |
| » | BLRF Flanges |
| » | SORF Flanges |
| » | Slip-on Flanges |
| » | Socket Weld Flanges |
| » | Weld Neck Flanges |
| » | Flat Flanges |
| » | Threaded Flanges |
| » | Lapped Joint Flanges (Loose Flanges) |
| » | Reducing Flanges |
| » | Weld Neck Flanges Series A or B |
| » | Screwed Flanges |
| » | Ring Type Joint Flanges |
| » | RTJ Flanges |
| » | SWRF Flanges |
| » | Spectacle Blinds |
| » | High Hub Blinds |
| » | Orifice Flanges |
ASTM B564 Inconel 600 Flanges other Available Types
| | |
| --- | --- |
| Inconel 600 Flanges | Inconel Flanges |
| Inconel 600 Pipe Flanges | Inconel Alloy 600 Flanges |
| Inconel Alloy 600 Welding Neck Flange | Inconel 600 Forged Flanges |
| Inconel 600 Slip on Flange | ASTM B564 Inconel 600 Plate Flanges |
| Inconel 600 Blind Flange Distributor | ASME B16.5 Inconel 600 High Hub Blind Flange |
| 600 Inconel Socket Weld Flanges Manufacturer | ASME SB564 Inconel 600 Lap Joint Flanges |
| ASTM B564 Inconel 600 Threaded Flanges | Inconel UNS N06600 RTJ Flange |
| 600 Inconel Alloy ASME Flanges | Alloy 600 ANSI Flanges |
| Inconel Alloy 600 Reducing Flanges | Inconel 600 Long Weld Neck Flanges |
| Inconel DIN 2.4816 Orifice Flange | ANSI B16.5 Inconel 600 WNRF Flange Supplier |
| Inconel 600 Spectacle Blind Flanges Stockist | 600 Alloy Screwed Flanges |
| Inconel NCF 600 SORF Flanges | Inconel 600 BLRF Flanges Stockiest |
| Inconel 600 Ring Type Joint Flanges Exporter | Inconel 600 DIN Flanges Dealer |